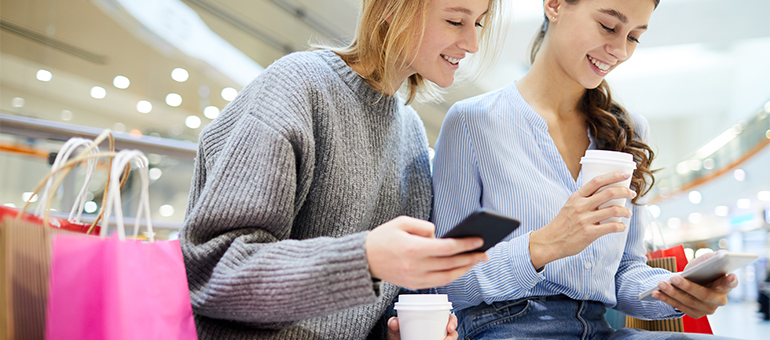 Just a smart strategy and your customers are bound to visit your shop.
Can you afford to be a stone-age man when the whole world is changing?As a business owner, you cannot ignore these changes because these changes will have a cascading effect on the shopper-merchant relationship.What are these changes I am talking about—of course, the dominant components include the increasing use of mobiles, smartphones, tablets, PC's, the internet, mobile apps etc.Certainly, with the rise and development of digital technology, the sphere of business is greatly influenced today. Though the world seems to be shrinking due to the use of digital technology, but, when it comes to buying a product, customers always prefer local shops or stores. This is so because customers can visit their local stores easily without spending too much time. In other words, visiting a local store is quite convenient and less time consuming for the customers.Another important thing that the customers look for is the best package, deal, discounts or offers. Let's analyze a few questions before we could design a strategy to compel the customers to visit your shop without much difficulty.
What is the significance of technology for customers in today's world? ---internet getting mobile.
What is customers' approach while buying a product? ---making use of online search engine to buy a product from a local shop.
What triggers the mind of customers to make a buy instantly? ----discounts/ offers.
Let's try to answer the above questions through some facts.
What customers do before buying a product? Let's go through a few facts...
According to a survey, about 82% of customers use online search engines in order to know about local products and services. It has been found that almost 90% of internet users do online research before buying a product from a local shop. From local shops because it is not just convenient for consumers but also saves their valuable time. If you want to know the importance of technology from customers' perspective, let's  take a look at the following facts: Fact 1. According to "Pew internet research", about 91% of the adults living in the US own a cell phone. Fact 2.  About 81% of US adults in the age group of 25-34, own smartphones. Fact 3. Almost 50% of US adults above 55 years of age, own a smartphone. Fact 4. Approximately 70 % of US teens in the age group of 13-17, use a smartphone.
Discount is another thing that is valued the most and for this purpose, customers have been found to use coupons.
According to a data (2012), 80% consumers opined that they "felt smarter" when they used coupons. "Smarter" because it made significant savings over a period of time.
About 67 % of mobile users were of the opinion that in order to avail the discounts offered on various products/services, location-based coupons were highly useful and convenient.
According to an estimate of a mobile marketer, mobile coupons exhibit about 10 times greater redemption rate as against the traditional forms of coupons.
It was also found that about 10% of the estimated 1.35 billion coupons printed from home were redeemed.
In 2014, the number of US tablet coupon users was about 60.5 million which is estimated to go up to 68.7 million in 2015. Whereas, the number of US smartphone mobile coupon users is expected to go up to 74.1 million in 2015 from 58.1 million users in 2014.
The above data and facts make us fully convinced of a few important points:
Widespread use of the internet for business.
Internet getting mobile on smartphones, laptops etc.
Use of online search engines by customers to get information about a product or service.
Customers' focus on buying a product from the local market because of their convenience and less consumption of time.
Attractive Discounts and offers compelling the customers buy a product.
Now, the most important points that have to be noticed and understood based on the above surveys and studies are that
People make use of internet and smart phones/laptops etc to know about the discounts/offers on a product.
 To avail the offer, customers make use of the most suitable coupons available online.
But, if you want to make your customers visit to your local shop, it is always recommended that customers are made to take the print out of the coupon and visit your specific shop to avail the discount. This will make your customers know about your business products/ services in a much better way. This will engage your customers on a long-term basis as well. This will also help you establish a personal relationship with your customers, turning them into your most valuable and loyal customers. So, it is time to offer your customers online printable coupons so that they could be engaged with your business from close quarters. References/Credits:
www.pewinternet.org
www.adweek.com
www.ilovecouponmonth.com
www.trendblog.net
www.blog.leonardo.com